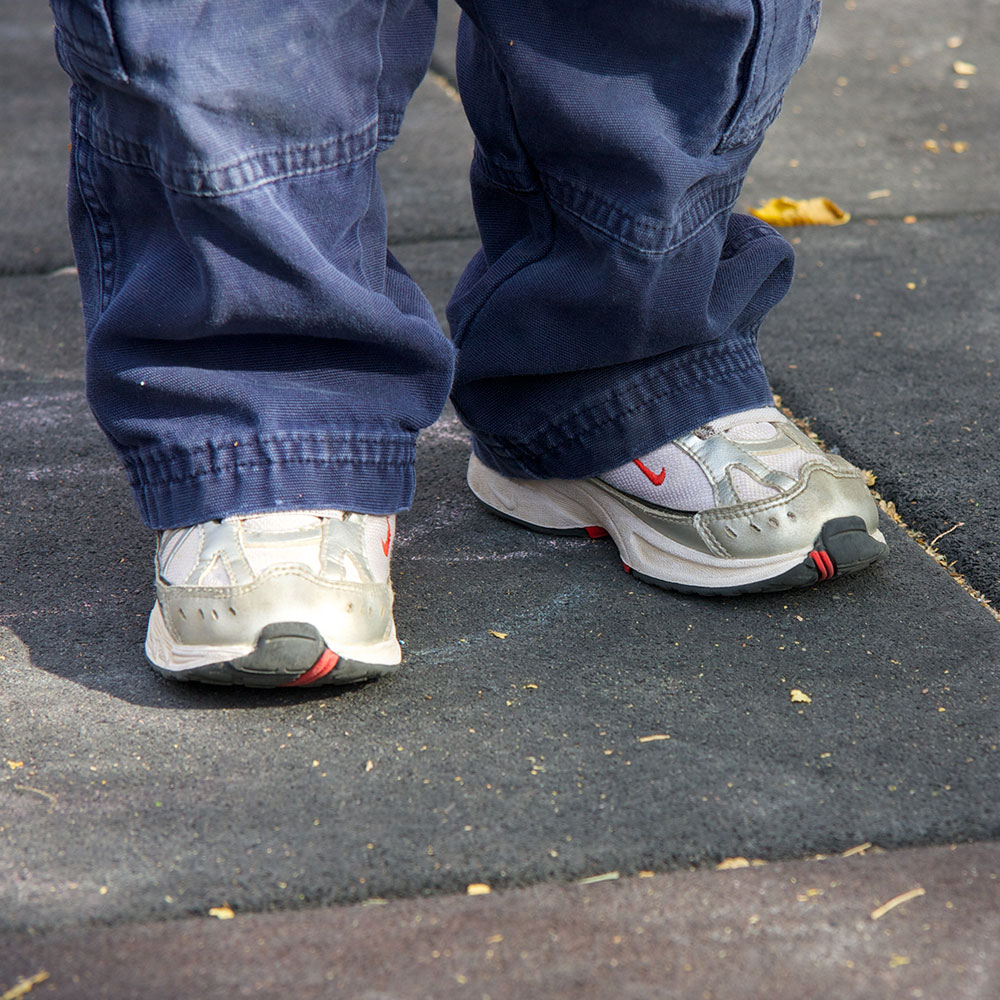 Panda Policies & Procedures
Parent Orientation
When you register, we'll give you a tour of the facility, so you can see for yourself how the environment has been designed to ensure that children can be supervised at all times. You will be given a copy of the Panda Parent Handbook, as well as other information including child guidance practices, health,medication/herbal remedies, accident/ incident, release of the child, etc. This informationwill be discussed with you and you will be asked to indicate your understanding by signing acopy of the policies and a parent contract.
Children use the outdoor play space on a daily basis, year-round, providing the weatherconditions permit and children have proper attire.
Panda supports all families in their child-rearing role and isrespectful of their beliefs, home culture, and language. We are inclusive and strive tovalidate everyone. We work to be culturally relevant in all our activities.We try to portray holidays from the point of view of the person or group that celebratesthose holidays. If our staff are not of the cultural group that celebrates a certain holiday, wegather information from books and others who celebrate the holiday.
Panda provides activities that are developmentally appropriate for the ages and stages of thechildren. Young children need concrete, hands-on activities with simple explanations. Weare careful not to abandon all we know about best practices when it comes to these activities.We recognize that teacher-directed art and reproducible crafts that all look alike do not fostercreativity or individual expression.
We are sympathetic to the fact that holiday time can create hardships for some families dueto financial constraints, family issues, etc. We are careful not to implement activitiesthat put financial pressure on families.
The centre should be informed, upon registration, via a questionnaire, of thechild's/ children's background and family beliefs. Panda can offer alternate activities forchildren whose family's needs and preferences do not allow for participation in some of theactivities.
Transitions
As children are getting ready to move to the next age group, with the parent's permission,they are in transition. This gives them the opportunity to visit the new room, for shortperiods of time, to get to know new friends and caregivers. This also gives families anopportunity to get used to the new environment and discuss matters concerning their childwith future caregivers.
Children with Diverse Abilities
Panda is happy to accept children with individual, intellectual,or physical challenges; providing the specific centre is equipped to meet the unique needs ofthe child, and appropriate staff support is available.
Panda accepts children with diverse abilities, providing any additional costs for care areborne by the parent.
Panda has created a partnership with Providence LearningCentre (with programs in two of our locations). If our staff have concern for delays in achild's development, the parent is made aware immediately and an assessment can be donethrough Providence. Necessary services could be made available as soon as possible withno cost to the parent.
Supported Child Care is available within the centre, as well as referrals to other services.
Attendance, Arrival & Departure
It is the parent's responsibility to accompany their child into the centre, to assist them withremoving outdoor clothing and to ensure that the teacher is aware of the child's arrival.
Each day upon arrival to the centre, the parent or guardian will record the child's 'time in'by signing in with ink. On departure the parent signs the child out with ink and signs theirsignature to verify times for social services.
Please have your child at the centre by 9.00 am or before, as the events of our programbegin then. Should your child be absent, please notify us the day prior if possible, orthat morning before 9.00 am.
Studies in child development have shown that for the well being of your child, it is beneficialfor them to not be away from the family setting for more than 10 hours a day.
Fee Policies
Fees are due on the first working day of the month. If fees are not paid, in full, by the fifth ofthe month, childcare will be suspended until full payment is received. Fees are a flat rate,irrespective of days missed for illness or vacation. Monthly fees are determined by the ageof your child. In accordance with government regulations, your child's age is determined onthe first of each month. The age groupings are as follows:
12-18 months
19-35 months
36 months-ECS
6 – 10 years of age.
All centres accept payment in interac direct payment or cash.
Statutory Holidays
Panda Care Centres are closed for the following statutory holidays. Please see the parent bulletin board for exact dates.
New Year's Day
Alberta Family Day
Good Friday
Victoria Day
Canada Day
Heritage Day
Labour Day
Thanksgiving Day
Remembrance Day
Christmas Day
Boxing Day
Smoking
Smoking is prohibited while at Panda Child Development Centres, or at any time caregiversare with children from the centre.
Cleanliness
Cleanliness is a high priority in our centres. All toys, equipment and furnishings are washedand disinfected weekly, or more often if needed. Cribs and all mattresses are disinfectedweekly or when needed. Baby toys and all mouthed toys are disinfected daily.
In order to minimize the spread of germs and illness, Panda staff practice the following hygiene policies:
We ensure children and staff wash their hands with warm water and soap afterusing the washroom. Younger children are given assistance turning on taps anddrying their hands.
Hands are also washed after activities, coming in from outside, after wiping noses,and before and after meals. Washcloths are provided for each child to assist inwashing faces and hands after eating.
Follow the diapering procedure from the Calgary Health Services when diaperingyoung children. This is posted by the change tables for your information.
Illness
If your child becomes ill while at Panda, you will be notified immediately. Insome cases you may be required to have your child picked up.
If we feel your child has acontagious disease, or any of the following criteria applies, he/she will be placed in a separate space set up within the centre, under staff supervision, andyou will be responsible for picking your child up immediately:
Child has a temperature of 100°F (38°C) or higher
Child vomited three times
Child had diarrhea three times
Child is in distress(in this case your child may return to the centre upon providing a doctor's note.)
Panda may also request you make alternate arrangements for your child if the illnessprevents him/her from functioning within a group setting.
Parents are encouraged to tell staff when their child has been in contact with someone whohas a communicable disease. Panda will post written information regarding anycommunicable disease going through the centre, describing symptoms, incubation period,and possible exclusion if warranted.
In a case of an accident/incident, a report is completed by Panda staff and you will be provided with a copy of the report if needed.
In a case of a serious accident/incident or illness, to ensure that the child receives medicalattention, staff will contact the parents without delay and take whatever action isappropriate.
Medical Information & Staff Training
Emergency contact and parent's phone numbers are accessible near the telephone;
Medical emergency information about each child is accessible on site;
Arrangements for emergency transportation are available if needed;
Epi-pens, puffers, and other medications/herbal remedies are stored according to regulations;
Panda staff are made familiar with children with medical concerns and appropriate first aid interventions;
Panda staff are trained in first aid and the use of epi-pens, and puffers, and will provide medicationonly with the parent's written permission.
Medication/Herbal Remedies
If your child requires medication/herbal remedies, you will need to complete a 'Medication/ HerbalRemedy Form' at the centre and provide the medication/herbal remedy product to the staff. If the formis not completed, we are unable (by law) to administer the medication/herbal remedy to yourchild. A staff with a valid First Aid Certificate will administer all medicine/herbal remedies.Medication/herbal remedies are locked and stored out of the reach of children. Themedication/herbal remedy product must be in the original bottle and the label must indicate thechild's name, the date and the dose to be administered. If any further healthcare needs areto be provided, please contact the Panda Director.
Emergency medications such as epi-pens and puffers are not to be locked – for easier access – but they must be stored in the child's room and out of reachof children.
Nutrition
Panda employs a cook (Is she full time? That would be a useful statement to add) who prepares nutritious home cooked meals.We work with a four-week rotating menu, consisting of morning and afternoon snacks and ahot lunch. Menus are posted in each room and by the front entrance. If your childrequires a special diet for cultural or medical reasons, we will do our best to accommodateyou. However, please be advised that we may not be able to supplement everything. Pleasespeak to the director and she will advise you as to what Panda is able to provide and whatyou must supply yourself. Also, please keep in mind that the food that you supply should be nutritious and follow the Canada Food Guide
Peanut Policy
Panda has eliminated peanuts and peanut-based snacks from our menu. We also use non-peanut alternatives wherever possible.
While Panda makes every effort to ensure that meals and snacks are free from peanuts or peanut byproducts, we cannot guarantee that all food purchased from suppliers is completely free from peanut contamination. We cannot be responsible for children or families who may bring peanuts to our centres, or for any residue that may remain on surfaces.
It is extremely important that parents of children with peanut allergies notify the centre inwriting, and provide an epi-pen in case of emergencies.
Parents are reminded that Panda has eliminated peanuts and peanut products because some of the children in our care have serious allergic reactions to these products.While we recognize that this policy might cause some inconvenience to parents, we mustprovide a 'safe' learning environment for all children. Please remember to send onlypeanut-free snacks or treats with your child.
First Aid
First aid kits are provided and properly equipped to meet the approved list of the CalgaryHealth Region. Each room has a mini portable first aid kit.
Toys & Equipment
Panda ensures that our toys and equipment are properly maintained on an ongoing basis, andthat all equipment complies with applicable federal and provincial requirements and CSAStandards. Toys, equipment and outdoor space are checked daily by senior Panda staff beforechildren use areas. Unsafe equipment or furnishings are removed or repaired.
Release of Child
No child will be released to a person not authorized by the parent to pick the child up. Wemust have written authorization for changes in this respect. In cases of custody restraint, alegal letter of terms must be given to the Director.
In an unusual situation where it is not possible for the parent to give written permission, apassword (agreed upon by the parent and the director at registration time and marked onthe registration card) will be used in order to verify that the person who phones to make analternate arrangement is the parent.
Field Trips
On occasion, Panda may plan trips to special places for childrenaged three years and older. A release form for each field trip or excursion will be provided to theparent/guardian to authorize their child to engage in the event.
Panda staff will review all the safety rules with the children and parent volunteers. We prepare the children for the trip by explaining where they are going, why, and who they needto listen to.
Toys & Food
Panda provides an extensive assortment of educational toys and activities for your child, so extra toysfrom home are not necessary. No toy weapons such as guns or swords are allowed in ourcentres.
We discourage children from bringing food, candy or gum into our centres.
Use of Digital Media
This is restricted to older children only – not on a daily basis – and not for more than one half houron any given day.
DVDs and computer games are used only in relation to activities the childrenare doing, as a basis for discussion, and/or an activity or for special events. All content beenpreviewed by Panda staff to ensure the material is developmentally appropriate, unbiased, andculturally sensitive. Panda staff will always be present, watching with thechildren and continually monitoring what children are doing on the computer.
Alternate activities will be available for children who do not wish to participate.
Nap / Rest Time
Recent studies have suggested that children of all ages are not getting enough sleep. Infants'schedules are adjusted according to the child's eating and sleeping rhythms. Childrenbetween the ages of one and 4 1/2 years are very active and need rest, but they show theirautonomy by objecting or delaying when it is time to sleep. Adults cannot make childrensleep, but they can be matter-of-fact in requiring restful breaks in children's activity. Formany young children, a routine of a morning and afternoon nap or rest until 18 months ofage and only an afternoon nap or rest after that, provides the proper amount of quiet duringthe day.
Older children, 4 1/2 to 5 years old, do not necessarily have a sleep/rest time, but if the childis not feeling well, or is tired and asks for a rest time, he/she will be accommodated as pertheir request.
Required Items
Your child will require the following:
Indoor shoes, a change of clothes, a crib sheet and a blanket for sleep time, plus any othergrooming items needed;
Toddlers who are being potty trained require two or three extra changes of clothes. Your childmay bring their favourite cuddly toy for sleep time also,
Please take your child's soiled laundry home at the end of each day and return anyclothing that was borrowed from the centre.