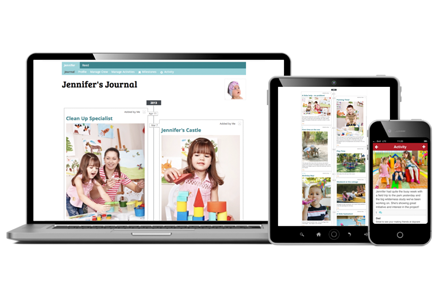 Panda Childcare Centres is proud to introduce HiMama to our parents! These are just a few reasons why we think you will LOVE using HiMama!
Never forget those special moments
Being a parent is always busy and memories are easily lost without a convenient way to record them. Capture moments and memories that would normally be fleeting. Big or small, your child's special moments are too precious to forget.
Connect with Panda
Feel like you're missing out on moments while your child is in daycare? Because Panda subscribes to HiMama you'll receive updates on your child's activities to your email and smartphone – everything from health and nutrition to learning and development.
Keep family and friends in the loop
New content defaults to private so no need to hold back – add every little thing! Then, when you want to share, easily send to your close family and friends with the click of a button. Your family can't be with your child every day, but that doesn't mean they should miss out!